Metallic Wardrobes made by STORE LOGISTIC have a steel plate welded structure and are painted in electrostatic field with various colours. They are predefined with height adjustable shelves and doors. Carrying capacity of each shelf is up to 25 kg.
There is a varied gamma of models and dimensions for the Metallic Wardrobes, therefore being perfectly adapted for the available space. All of the variants produced by STORE LOGISTIC can be personalized and equipped with yale locking type.
Metallic Wardrobes are standard painted, light grey (RAL 7035) for body and light grey, other nuances of grey and blue (RAL 5005, 5007, 5015, 5018) for doors.
This type of metallic furniture is primary designed for industry, commerce or transport firms, hospitals, schools, surgeons, army, sport clubs, shops, guns and ammunition shops.
When requested, any of the RAL gamma colurs can be painted on your ordered wardrobes.
When requested, STORE LOGISTIC Metallic Wardrobes gamma comes with a variety of options. Any request can be examined, designed and executed.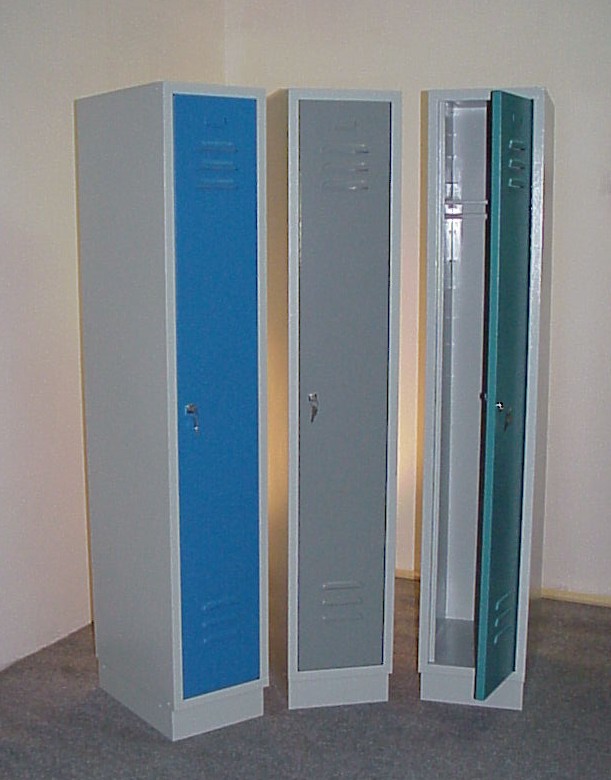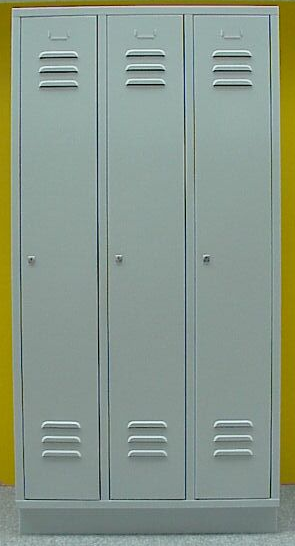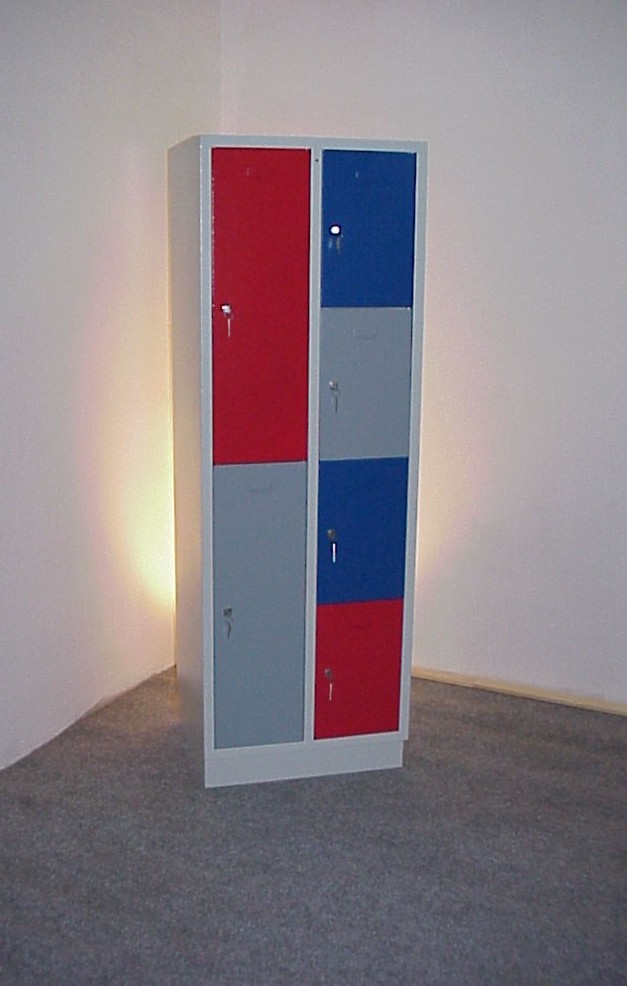 | | | | |
| --- | --- | --- | --- |
| Metallic Wardrobes | Height | Width | Depth |
| MW 1 wing/1door | 1800 | 320 | 500 |
| MW 1 wing/2 doors | 1800 | 320 | 500 |
| MW 1 wing/4 doors | 1800 | 320 | 500 |
| MW 2 wings/2 doors | 1800 | 610 | 500 |
| MW 2 wings/4 doors | 1800 | 610 | 500 |
| MW 2 wings/8 doors | 1800 | 610 | 500 |
| MW 3 wings/3 doors | 1800 | 900 | 500 |
| MW 3 wings/6 doors | 1800 | 900 | 500 |
| MW 3 wings/12 doors | 1800 | 900 | 500 |
| MW ensemble 1 wing/4 doors + coat hanger support set | 1800 | 1360 | 500 |
| MW ensemble 1 wing/4 doors + 2 wings/8 doors + coat hanger support set | 1800 | 1650 | 500 |